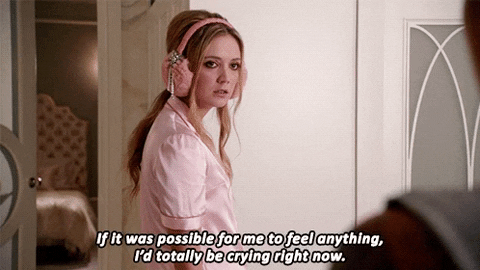 If you're an avid TV watcher, then you'd be experiencing the season break drought right now and we know it's not easy. Thankfully, we can FINALLY start counting the days til Ryan Murphy's hospital-themed Scream Queens arrives!
The season 2 trailer features new cast members John Stamos and Taylor Lautner in their doctors' uniforms, racing bodies up a hallway. While Dean Munsch and all three Chanels have a bit of a stand off.
Simply put, it looks heckin' good.
Check out the trailer above!