When you think about it, the idea of coming face to face your idol is 3000% goals, but also very terrifying.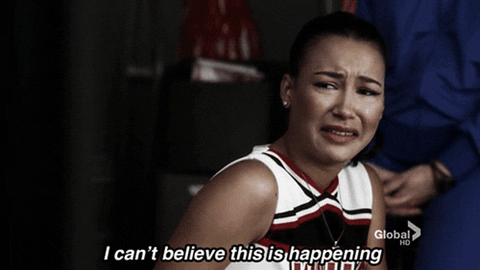 When you're meeting Queen Bey, well, the feels pretty much quadruple.
When Beyoncé released her latest visual album Lemonade, our Kween Zendaya made a srsly epic cameo.
Speaking to Seventeen.com, Zendaya opened up about her not-so-magical first encounter with Queen B.
"I was getting my hair braided and she came into my dressing room and was like, 'Hello. Thank you for being here'."
"I've never acted like such an idiot in my life. The fact that she came into my dressing room to say, 'Thank you'. Beyoncé did that?! What?! I had to tell my hairstylist, 'Please tell her that I'm not weird.'"
DW, girl, we'd 3000% react the same.
Although she couldn't contain her inner fangirl when meeting her idol, Zendaya did add that she was ~hand selected~ by Queen Bey herself to appear in the top secret production: "She said that she picked strong, powerful, inspirational women that she would want her daughter to look at. Those are the women that she picked and she wanted me to be a part of that, and I was just like, that's crazy. It was out of body."
Ugh, we're so proud.