Zendaya took to her Snapchat yesterday to name and shame a grocery store that she genuinely believed didn't give her service because of her skin colour.
"So we just got out of this Vons. Now, I am trying to buy a lot of gift cards. Now, there's some certain, specific things you have to do when it comes to buying gift cards," Zendaya said.
"There are certain limits and some things, which is understandable. OK, cool. So I'll take a less amount, whatever. But the lady that was helping us—I don't think she was a fan of our skin tone."
Today, the store has released a statement, justifying their actions against kween Zen.
"At Vons, we strive to treat each and every customer with the utmost respect. There is a policy that limits gift card purchases using a credit card. Zendaya was able to purchase gift cards up to our limit, and we apologize for any inconvenience or misunderstanding.
"We respect Zendaya's voice in the community and similarly are committed to diversity and inclusion. Moreover, we understand that race is a sensitive issue in America and view this experience as a reminder that every interaction is an opportunity to treat each customer as we ourselves would like to be treated."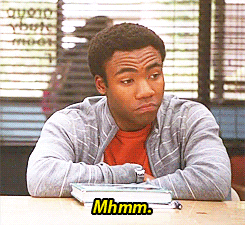 Zen has yet to reply to the statement.