DOLLY had the awesome chance to talk one-on-one with the ABSOLUTE queen, Demi Lovato about all things feminism, cyber-bullying and how much she loves her Aussie fans.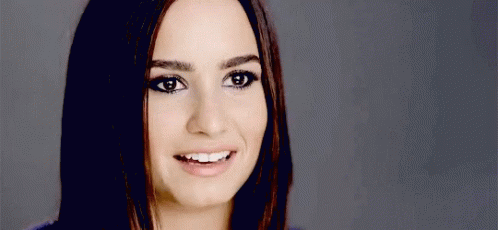 You have a lot of Lovatics in Australia, like A LOT. Do you notice anything different about your Aussie fans compared to fans overseas?
They've been very dedicated for a very long time. I have had fans in Australia since I was 14 and I remember looking on the computer and having my Myspace and I would see comments from people in Australia and I would say "Oh my gosh mum, people know me on the other side of the world," and I would get so excited.
Here at DOLLY, we're all about female empowerment and you're very vocal about being a feminist. What does feminism mean to you?
Feminism means to me doesn't have to mean burning bras and hating men, what feminism means to me is just standing up for gender equality and trying to empower our youth. And showing women that you can embrace your sexuality and you deserve to have confidence and you don't need to conform to society's views on what women should be or how you should dress. So, I think it is just about supporting other women and empowering other women.
How would you say you embrace feminism in your daily life?
I never let men or women tell me who I should or shouldn't be, what I can or cannot do or say and it's just about feeling confident in my skin and knowing my place on earth.
How important do you think it is for women to support each other.
We cannot avoid bitchiness 'cos unfortunately some women don't support other women. But I think it is important to support other women and to support other men. Like I said it's about gender equality.
Being in the public eye, you will have dealt with your fair share of haters, what's your advice for dealing with cyber bullying?
Use your heartache as motivation for the future. When I was cyber bullied, it definitely ruined my life for a period of time and I just kept turning the other cheek and knowing that if I worked hard at my dreams, that one day they will have no choice but to hear me and see my face everywhere they went and one day they will say "I knew that girl in school" rather than "I bullied this girl". Don't give them what you want, keep fighting and keep pushing cause you never know where you'll be there one day.
If you could speak to your 15 year old self, what would you say?
I'd say you're beautiful the way you are, you don't have to change yourself for anyone of anything, even yourself; just love yourself.