In all things good and... not so holy, the best news EVER has just been #confirmed for American Horror Story.
Kings of terror Ryan Murphy, aka director of the show, has admitted to EW.com that he's plotting a "secret season" of AHS to air after SEASON 7!!!
Zomg.
"I've been working with a writer on a season that only he and I know," he said. "It's like a two-year project that we'll continue to work on the sly and not tell anybody. I don't know when it will [air] but it's also an experiment. It's a different way of doing it. It's one person writing all episodes."
We can definitely deal with that. As long as bae Evan Peters makes an appearance all season long.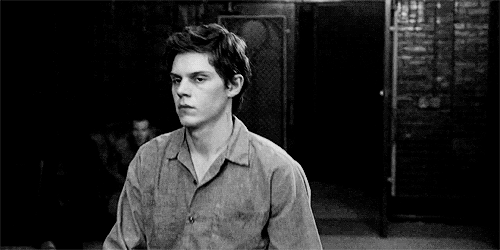 "Ryan, Brad and their team of remarkable writers have done an amazing job of keeping American Horror Story endlessly inventive, shocking and entertaining and we are honored to move ahead with them on the seventh installment," said FX president John Landgraf.
The sustained success through six installments only proves how intensely the series resonates with fans. AHS confronts our deepest fears with unmatched suspense and style. Each new installment is a cultural event, hotly anticipated for its theme, imagery, cast and twists. We thank the creators and their team, the cast and everyone who has continued to make AHS such an extraordinary series."
Same.