Ah, formal. What a ~magical~ time of the year. Aside from the dresses, makeup, dates and pre-snacks, one of the main reasons it's so damn epic is because we get to pretend we're living in our own little TV show for a night.
From Stiles' and Lydia's EPIC first dance to Kurt and Blaine's emosh Prom King announcement; here are the BEST TV prom scenes of all time, ranked!
10. Bailey and Cody, 'The Suite Life Of Zac and Cody
COULD THIS BE CUTER? Nope.
9. Danny and Scott, 'Teen Wolf'
Although this scene wasn't actually how it looked, we can't help but LOVE the fact that Coach Bobby just totally zayned from this situation and let the boys dance. Award winning if you ask us.
8. Blair and Nate, 'Gossip Girl'
The Prince and Princess of The Upper East side celebrated their big night the ~chicest way possible.~
7. Ezra and Aria, 'PLL'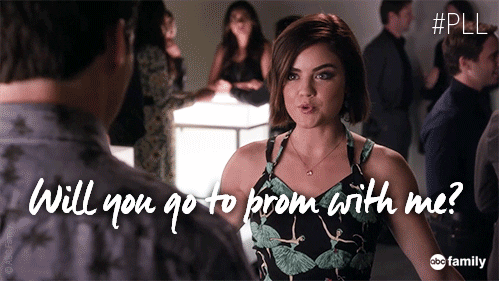 Kween Aria proved that the guys (even your teacher) don't always have to be the first to ask.
6. Klaus and Caroline, 'TVD'
When Klaus told Caroline to go and pick something to wear out of his old collection, we died.
5. Kurt and Blaine, 'Glee'
These two Prom Kings will get us in the feels every damn time.
4. Summer and Seth, 'The OC'
Having your bae confess his love for you in front of the school? PLS YAS.
3. Stiles and Lydia, 'Teen Wolf'
2. Damon, Elena and Stefan, 'TVD'
Coz 2 dates are better than 1.
1. Rachel and Finn, 'Glee'
This easily was one of the greatest moments of Glee. No, we're not crying, you are.