Leave it to Disney to create the most intertwined universe ever. A universe we would LOVE to be a part of, FYI.
Only recently did Frozen co-director's confirm that Anna and Elsa's brother is freaking Tarzan (legit), but now there's a huge Frozen reference in the new hit Moana.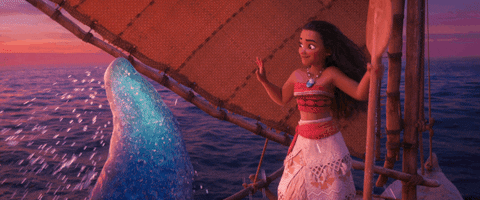 We bet you missed it too.
Moana is a ~gorj~ Hawaiian teen who goes on a mission to prove herself a master wayfinder, and during her journey she meets the once-mighty demi-god Maui. Together, they set on an action packed Disney classsssicc!
Maui happens to have a magical hook that allows him to morph into a variety of creatures. One of which, is Frozen's beloved Sven the reindeer.
Claps all 'round for Disney, yet again.
Moana is in cimema's NOW!!!