Can we please have a moments silence for all the hours' sleep we've lost watching our fave YouTubers. Yep, we've all been there, but have you ever dreamt of actually being a Vlogger? Starting your own vlog might sound kinda crazy since there's legit over one billion people on YouTube, (that's one third of the world btw.)
Fellow YouTuber and all round style-slayer, Rahnee Bransby is here to share her vlogging tips and how to unleash those 'YAS Kween' vibes.
DOLLY: What equipment do you need to start a vlog?
R: A camera of course! Whether it be a digital camera or even just your iPhone - I use my iPhone all the time.
DOLLY: What makes a good YouTube channel?
R: The number one key to having a successful YouTube channel is having consistent uploads. The reason why people subscribe is for your videos, so you want to be making sure you're uploading regularly and providing the best content you can.
DOLLY: You can get anywhere from 10k views to 70k views, what makes the difference?
R: The editing and the layout . Playing around with edits and spending time finding the right music is definitely what separates you from everyone else. The YouTube world is such a big thing in this generation now, it's so hard to find someone with a unique style to their videos.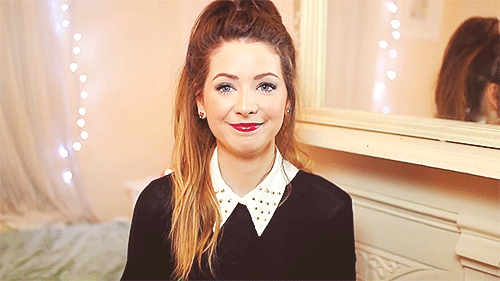 DOLLY: How do you come up with unique content?
R: I find everything and anything inspires me. When I hear a certain song or see a certain place it instantly puts ideas into my head in what content I want to create.
DOLLY: What are your tips for being confident on camera or finding the confidence to start a YouTube channel?
R: Trust me, I know all about not being confident of yourself online. I've only just opened up to my viewers within the last month. It helps to pretend the camera isn't there and imagine you're just talking to yourself or your best friend! Also, make yourself feel as best you can before vlogging. Whe you look good and you're in a really good mood then you're more likely to feel good, happy and confident. A smile goes a long way as well!
DOLLY: Why do you think your YouTube has been so successful?
R: I really noticed my videos and channel started to take off when I started to be myself.
RAHNEE'S TOP 5 TIPS
1. 100% be yourself! People want to watch for you, so be yourself and have fun with it!
2. Focus on quality. Spend time on editing and making the best content you can for your viewers.
3. Use a light-weight camera or start training arms at the gym. Trust me you'll thank me for it later.
4. Don't be afraid to vlog in public. To begin with it may be scary, even I get scared by it but at the end of the day you're the one producing the content and it all makes it worth it.
5. It's ok to be personal at times. Think of your viewers as your friends and use that to your advantage and build connection with them, just like you're real life friends.