In today's tech-driven society, your Instagram is more than just an app. It's a way of representing who you are and essentially shows off your ~brand~. Yep, just like all your favourite bloggers having one of those Instagram feeds is totally doable…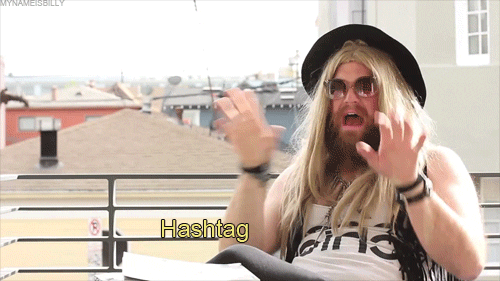 1. Pick a name YOU'D want to follow
Let's be really, do you really want to be following a user account called "gEtMoReLikes3" or "JasmineTheRose"? We'd rather the latter. If you have a bunch of numbers, underscores, and stranger letters in your username, it's likely people will think you're one of those robotic accounts and thus, get no likes. Instead, try to create a username that features your name and something that represents YOU.
2. Pick a theme
The next step to having a ~flawless~ Instagram feed is to think about the purpose of your IG. Do you have dreams of having a beauty-blog-inspired Insty? Or are you more about having a natural, lifestyle-based feed with yoga snaps. Have a think about it, and then stick to your theme.
3. Find your aesthetic
Something ALL Instagram accounts - with heaps of followers- have in common is their loveliness on the eyes. Once you decide what kind of pictures you want to post, focus on a colour palette. Start off posting pictures in similar filters with reoccurring colour schemes and slowly, but eventually you'll fall in love with your own account.
4. Space it out
By using apps like Whitagram you can easily pop your pictures in a chic white (or coloured) box to create a more spaced-out effect on your IG. You're feed never looked so ~clean~.
5. Make sure your picture will complement your feed
Before you commit to actually posting a picture, make sure it will actually ~work~ on your Insta feed. Thankfully, there's an app for that; Snug for Instagram allows you to preview your masterpiece before it goes public to ensure it will totally complement your feed. You've worked hard babes, don't let one photo ruin everything.
6. Use photography to add some ~culture~
If it's Sunday night and you haven't been anywhere/done anything grammable all weekend, try posting someone else's photography for a few extra likes. You can either repost another account's photo, or you could have a good look over on Pinterest for something a little more tailored to your Insta-feed.
7. Sort out your bio
Yep, having fresh-as-heck line breaks on Instagram isn't some sort of tecnho-wizardry. The secret to having paragraphs in your IG, is to open up your Facebook app. Then write exactly what you want into a status (without posting it.) Include all the fresh paragraphs that you want and then copy+paste into your Instagram bio!
Voilà!
So sit back, relax and watch those follows GROW!