FINALLY - The vampire gods have listened, and granted us the one thing we've been waiting for... Nina Dobrev is 100% returning to The Vampire Diaries for the final series.
We have been desperately wanting her back, and let's be real, trying to convince ourselves that the show is still great without her.
It's good, not great. NOTHING beats the presence of Nina playing Elena or Katherine or any other bloody doppelganger. Not to mention her on-screen romances with both Stefan and Damon (serving to whichever #ship you support).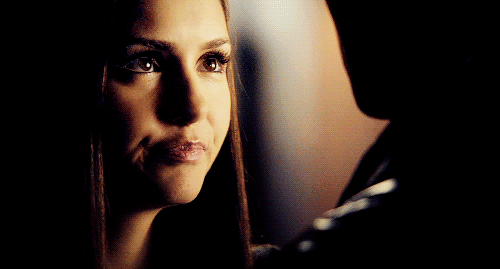 Executive Producer Julie Plec told ET that, "I feel very good about it! She and I have spoken and I know that she 100 percent wants to be there and I, of course, 100 percent want her to be there, and so it just comes down to stupid things like scheduling."
She added, "Honestly, let's put it this way: I would be devastated if it weren't to work out, so I have a feeling the cards will be in all our favor."
YAAAAAAAAAAS!!!!
But don't try and fast-forward through season 7, because Julie adds that Elena plays a major role with Damon's memories.
"Damon's memories of her play a big part of the season, and I was just looking at a scene yesterday and being able to see her face brought back so much emotion and nostalgia and sweetness. It's lovely to have her in the narrative in the way that she is."
BRING HER BACK NOW.