In the last episode we saw of PLL, we were left with poor Ezra waiting for Aria to answer his impromptu wedding proposal.
#CliffhangerOfTheCentury
While our reaction to Ezra getting down on one knee was kinda like...

It seems Aria's response was a little more like this...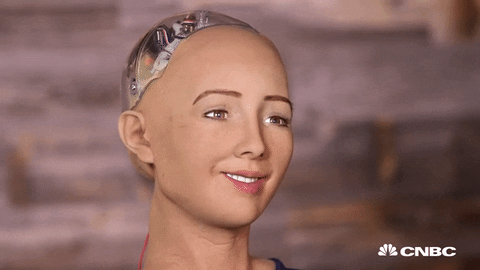 Although the new episode showing Aria's response hasn't aired yet (this Wednesday FYI) show-runner I. Marlene King has said some things that don't look too good for poor ol Ezra.
"There are some reasons why she doesn't feel like she's been completely honest with him, like the death of Elliot Rollins and that they buried that body, so her hesitation is really about that," Marlene told Entertainment Tonight.
"Like, 'How can I say yes if I haven't told him the truth about everything?' So that's sort of the thing she has to weigh out before she can answer him."
DAMMIT MARLENE, OUR FEELS HAVE BEEN EXPOSED YET AGAIN.
Although we'll have to wait until this week's episode airs for an actual answer, on a happier note the PLL cast absolutely CLEANED UP at this year's Teen Choice Awards.