It's a pretty huge day in the PLL world. Troian Bellisario directed her first episode of the show and the cast lost their absolute chill.
On Tuesday, Miss Hastings stepped behind the camera for Season 7, Episode 15, "In the Eye Abides the Heart."
Since female directors aren't enough of a thing in Hollywood, the entire PLL squad made sure to take their excitement to social media to celebrate their friend's HUGE achievement.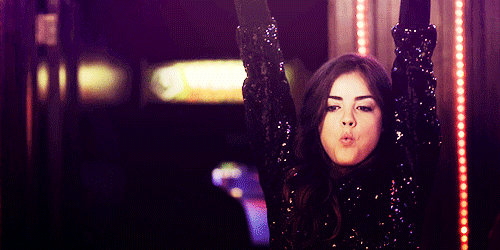 Ian Harding aka Mr Fitz shared this snap of T Bellz and her Patti Smith jacket:
Lucy Hale expressed her ~honour~ to be apart of Troian's accomplishment.
As did the show's creator, I. Marlene King.
Ashley Benson and Shay Mitchell made it their job to Snap the entire day.
Troian's actor BF Patrick J. Adams was SO proud of his leading lady.
That's one small step for Troian, one HUGE leap for womankind.