Think you know everything there is to know about Rosewood? Think again....
1. Ashley Benson found the theme song as revealed in the PLL: Five Years Forward special. As a fan of The Pierces, Ash was listening to them whilst filming in Vancouver and so suggested the song to the producers. The rest is history.
2. Keegan Allen skateboarded to his PLL audition wearing a beanie and instantly made friends with producers Marlene King and Oliver Goldstick. Guess they fell for his ~charm.~
3. Toby Cavanaugh was supposed to be killed off in the sixth episode, however the support from the fans made the producers keep him around (thank god, if not there would be no Spobie).
4. THIS was the original casting:
Keegan Allan as Dr. Wren Kingston
Lucy Hale as Hanna
Shay Mitchell as Spencer
Brant Doherty as Ezra Fitz or Wren
Janel Parrish as Mona
Tammin Sursok as Jenna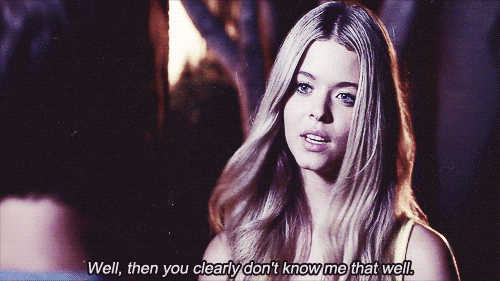 5. Lucy Hale's most awkward scene of the series was in season five when she was topless in a scene with Ian Harding who plays Ezra Fitz: "I didn't have a shirt on and I could only do that with him."
6. When Sasha Pieterse auditioned she was only 12 years old!
7. Shay Mitchell told The View that the cast don't even know the big reveals and plots twists. They only find out about them during the table reads. Guess they're as surprised as we are...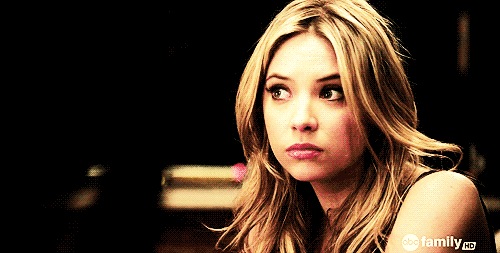 8. Lucy was the only liar who didn't want to know the real identity of A. The other liars were told as the script began to deviate from the books.
9. Lucy Hale would quite like Aria to get with Toby. "If I had to pick one in real life, character-wise I think I'd go with Toby, he's got the whole mysterious thing going on, and he's quiet but still really sexy. That would be my type," she told to Celebuzz.
10. Ashley Benson is the on-set prankster. For Shay's birthday, she blasted Beyoncé and danced...
11. Before the show, Shay was waiting tables and modelling but followed her dad's advice and pursued her dream of acting.
12. Originally developed as a television series by book packaging company Alloy Entertainment, the idea for Pretty Little Liars was described as "Desperate Housewives for teens".
13. The show stands as the most-watched series on ABC Family, maintaining a steady viewership of over 2.5 million (in the US) and currently standing as the only show to yield an average of over 2 million viewers.
14. Emily's first girlfriend, Maya, who is played by Bianca Lawson is now Beyonce's step-sister, after her father married B's mum.
15. The author of the books, Sara Shepard, which PLL is based on has made two cameos on the show – first during season one as a substitute teacher and secondly as a new reporter working on Alison's trial.
16. All the girls perform their own stunts.
17. Alison's last name "DiLaurentis" is an anagram of Liars United.
18. The crew allegedly puts the letter "A" in every single PLL scene. Time to rewatch the entire show?
19. Seems not everyone can put their phone down while on set – Lucy was crowned by the other PLL as the most phone obsessed. You can follow the crew on snapchat @PLL.
20. Lucy and Ashley originally met on MySpace: "I've known Lucy [Hale] since I was 15, we met on Myspace! We messaged each other because we had mutual friends, and we just started talking every day."
21. The Apple Rose Grill is the same set used as Luke's Dinner from Gilmore Girls – as both are shot in the Warner Brothers lot.
22. Tyler and Ashley are known for trouble making. In a Buzzfeed interview Tyler talked about regularly stealing a set golf cart: "This is a team effort, and we've done this a few times. Literally like the PA will be like, 'WHERE DID YOU GO?' We're like, 'Oh we just went for a little joyride!' We're kind of troublemakers. We're really the biggest troublemakers on set. But she instigates it all; I want that known. And she's just so cute that I can't say no."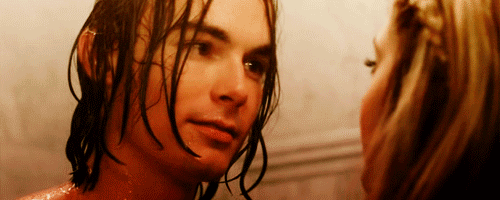 23. Producers are always one step ahead of the game. There was three endings shot for the reveal of the newest A-team member in the episode The Lady Killer. These scenes included Toby, Paige and Caleb to avoid any leaks spoiling the ep.
24. Shay Mitchell said Sasha is the best kisser out of all the ladies she's smooched on the show.
25. Lucy Hale said Ashley was the messiest on set but Troian was the neatest.
26. Sasha said although she loves playing Alison, "it would be really fun to play Spencer".
27. The girls are surprisingly good at spotting who is kissing who...
28. Sasha absolutely hates the iconic yellow top which she's worn many times throughout her PLL role. She said on The Talk that there are 13 copies of the shirt and she wants to take them all and burn them.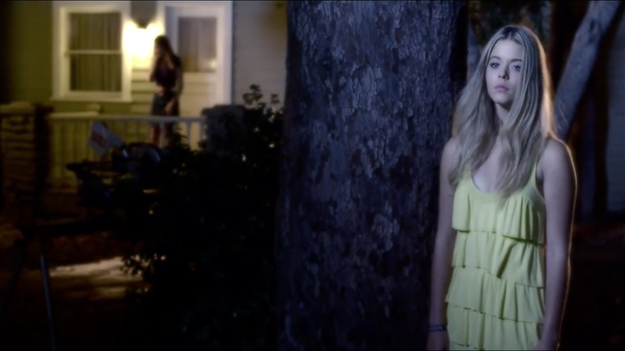 29. Marlene King has two sons, one named Emerson which is similar to the shipping nickname of Emily and Alison, Emison. #coincidence
30. ~Spolier~ Vanessa Ray who plays Cece Drake said she was super-excited to be infamous A and found out her alter-ego during the week of her wedding. During her first read of the script, she was a "basket case" about didn't how she could be A but not say anything to anyone!