In this week's celebrity doppelganger, we take you back to Hogwarts School of Witchcraft and Wizardry.
Remember our protagonist Harry Potter? Aka The Chosen One??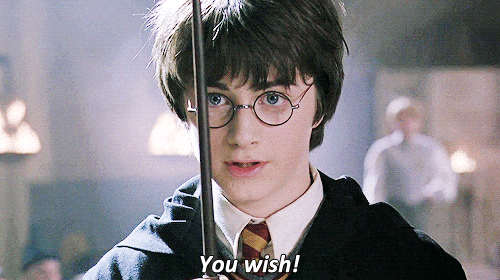 Ring any bells?!?!
Of course. Well, it's safe to say he's got a pretty unique face. You don't see many Harry's walkin' down the street, ya know?! Well... we aren't including this doppelganger. He was the adorable version.
This is the sexy, hipster version:
Meet Russia's Nikolai Posleda. According to TJournal, he's a merchandiser in the chocolate and cookie industry, so we're guessing all those trips to Honeydukes paid off then?!
And yes, every single day he gets asked about his Harry Potter resemblance.
He told the publication that, "Most of the time people walk by and say to each other something like — wow — look, it's Harry Potter! Sometimes they want to take a picture, but not too often, thank God."
But is he a Potterhead? "I'm a fan," he said. "I've read the books six to eight times already ... I rewatch the films sometimes as well. Only I don't really like Goblet of Fire too much."
Well there ya go.