As you know, we've dedicated more hours and brain power to this season of American Horror Story than we ever did with any homework.
Ryan Murphy has been pretty tight lipped with the new Roanoke theme, but recently has decided to let his loyal fans in on a few things that'll make you gasp a billion times.
Enter: Gaga's ~mysterious~ character...
She's a strange, earthy soul that has proven to have a heck load of power, but Ryan has just revealed in a conference call with TVLine that she's more powerful than you think.
She's actually the O.G Supreme. Sound familiar? Throw your memory back to season 3 of AHS: Coven aka the best season ever, and you'll remember the lovable witch coven that Fiona Goode led as the ~Supreme~.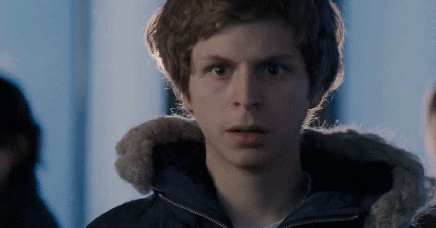 Yep, that's another previous series link. Last episode linked season 6 directly to season 4: Freakshow when Evan Peters' character was FINALLY introduced as Edward Mott... a direct relative of Dandy Mott!!
He also has revealed the return of two very loved actors: Finn Wittrock and Taissa Farmiga! Are you 3,000% shook yet or WHAT?!
Random thought: If Taissa is returning, and we're linking back to Coven, will she be back as her witch self (since the timelines link up) OR someone completely new?
Talking to E! Ryan revealed that Finn will play "the most f-ed up character of all time," and that him, Taissa and Evan will be part of a "mind-blowing twist."
A TWIST THAT KICKS OFF TONIGHT. DON'T MISS IT!