In what's probably the most ~face palm~ news of the day, this American school assistant Principal - Phil Morgante - from Clements High School in Texas has made it his mission to look like a major sexist pig. #NotSorry.
He took to a school assembly to address the issue at hand, why male students' grades are failing.
The verdict: female students clothing. YUP! No word of a lie.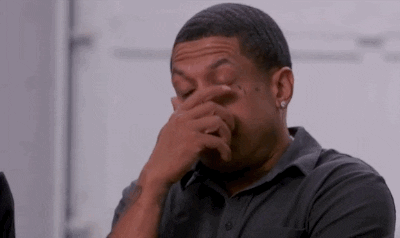 Odyssey reports that the assistant principal announced the issue at an entire assembly, and his speech was uploaded on Sound Cloud for you to thoroughly get angry at.
He reportedly said: "Ladies, I know you've been working on your abs since the Olympics, right? But your shirts can't be up here. It's gotta cover the whole gut. So cover up." Then he added, "Ladies, I still blame you all for boys' low grades because of tight clothing. If you have tight clothing on, we're going to ask you to change."
One of many outraged students - Piper Cotton - spoke to ABC 13 about the horrific speech. "It's just kind of gross, because he teaches teenage girls. Like they can blame us for them being distracted during school hours. He insisted rape culture [is] on us."
Another student, Em, added: "He made it seem like girls are just in school as a distraction for boys, when in reality, our education is just as important as theirs."
Ah, when will these schools learn, eh?