Skittles are always a fun time, but their fun factor has just increased ten fold thanks to this bored genius.
Only the brain of a true artist could think this way, because when we have a bowl of delicious candy in front of us, you can guarantee they'll be in our mouths V quickly, and most definitely not experimented on.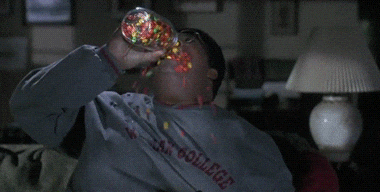 But, this modern day Picasso has decided to lay out skittles of all colours along a rim of a plate, and see what happens when boiling hot water is added on the base.
Expect ~pure magic~.
Now BRB while we attempt this at home (don't judge us if the only flavour left out to try this on are the yellow or green ones, ick).