Let's be real. When you're at school working your butt off, the LAST thing you want to do is down a banana, unless you're Harry Styles.
But then again, a chocolate bar really isn't going to help you get through that double maths period. Thankfully there are alternatives which are just as satisfying (srsly, we're not just saying that) and will give you all the energy you need to get through the day…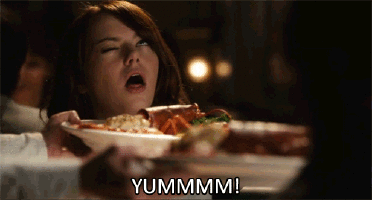 Your ~essential~ superfoods glossary!
Chia seeds: A rich plant source of omega-3, dietary fibre, protein and antioxidants – great for skin and brain health!
Kale: A dark-green leafy vegetable. Try adding it to smoothies, eating it as chips or add it in salads. Rich in vitamins K, A and C as well as being a great source of fibre and iron which is perfect for that time of the month.
Cacao: The healthy way to indulge in chocolate. Cacao is rich in antioxidants and helps boost your mood by releasing endorphins.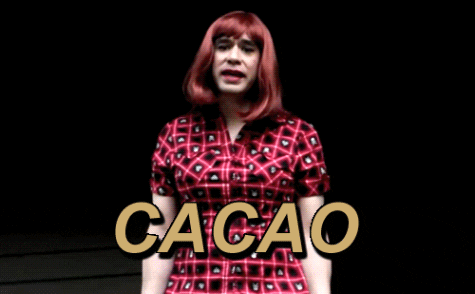 Coconut oil: Extracted from the white flesh of coconut it can be used as a replacement for regular oil when cooking, a hair treatment and removing makeup. This good fat is easy to digest and delicious when making healthy treats.
Choc Muesli Bars
You'll need:
2 tablespoon of chia seeds
1⁄2 cup peanut or almond butter
1 teaspoon of vanilla extract
To make:
Mix oats, rice bubbles, coconut and chia seeds in a bowl. Then in a separate bowl combine honey, nut butter, cacao and vanilla extract in the microwave for 30 seconds.
Mix the wet and dry ingredients then add the cranberries and mix through. Press into a 20cm x 20cm glass pan lined with baking paper and refrigerate for a minimum of 1 hour. Store them in the freezer for up to 4 months.
Tip: spray a measuring cup with non-stick before adding peanut butter and it slips right out.
Sweet Potato & Kale Chips
You'll need:
Sweet potato, peeled
1 bunch of kale
1/2 teaspoon ground cumin
1/4 teaspoon chili powder
1/4 teaspoon salt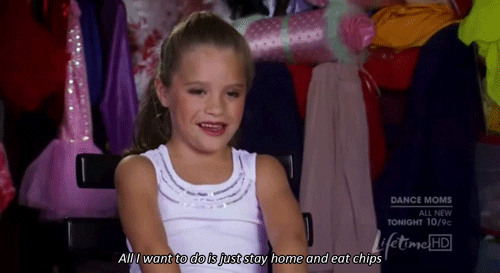 For kale chips
Preheat the oven to 175 degrees and line a tray with baking paper.
With a knife remove the kale leaves from the thick stems and tear into bite size pieces.
Wash and dry kale with paper towel.
Drizzle kale with olive oil and sprinkle with seasoning salt and bake for 10 to 15 minutes or until the edges brown but are not burnt.For sweet potato chips
Preheat the oven to 175 degrees and line a tray with baking paper.
With a knife cut the potato into very thin slices (or use a mandolin).
Arrange the slices on the lightly coat the slices with cooking spray and bake for 7 minutes or until they've started to brown. Remove, turn over and return to the oven then bake 7 to 10 more minutes until lightly browned. Transfer to a bowl, and repeat with remaining potato slices.
In a small bowl, combine the cumin, chili powder and salt. Pour over the chips, toss well.
Blueberry & Yoghurt Muffins
You'll need:
1 cup of almond flour (or almond meal)
⅛ teaspoon of baking soda
2 tablespoons of raw honey
½ a cup of yoghurt
2 tablespoons coconut oil, melted
1 egg
¼ cup fresh or frozen blueberries
A pinch of cinnamon
A pinch of sea salt To make:
Preheat the oven to 180 degrees
In a large bowl mix the dry ingredients together and in a separate bowl do the same for the wet ingredients.
Combine wet and dry ingredients together and gently mix the batter using a rubber spatula (don't over mix or the almond flour will become oily).
Fold blueberries into the batter and pour into paper lined muffin cups.
Bake for 20-25 minutes or until tops turn golden brown.