You're going to absolutely wet your pants when you read this.
Your favourite fetus Disney Channel TV show is coming BACK and we aren't even talking a crappy spin-off because our main gal is returning for the show.
Drumroll plz...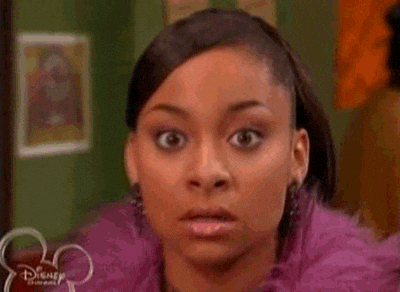 YEP! Raven Symone is leaving her hosting position on The View, to star in the spin-off of Disney's That's So Raven.
Variety reports that Raven is bringing back to life her old role, but now she's a divorced mum of two pre-teens - one of whom has inherited her gift of seeing the future. AH!
Raven announced the news on The View on Thursday.
"I'm excited and sad, but mostly excited. I have an announcement to make. No, I'm not pregnant… We're doing a That So Raven II — with no real title. There's no title yet. I'm very excited."
According to Entertainment Weekly, the show is currently casting, so no word on any other characters, or if any original's other than Raven will make a return.
BRB, we need to lie down for a sec, the nostalgia is too real.