Love YouTube so much that you've considered making a career out of it like all of your favez?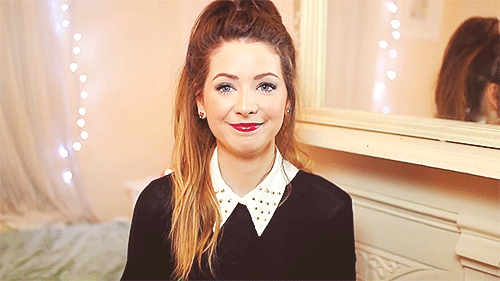 You're in luck because the City of Glasgow (not in Australia) College has just introduced a How To Be A YouTuber/Vlogger course.
Amazing, right?
"This inventive evening course is already catching people's attention and not surprising given the huge popularity of social media and vlogging," Head of The Faculty of Education and Society at City of Glasgow Kay Sheridan explained.
"Although it is primarily for those who have some knowledge of using IT, I'm sure anyone who is keen to find out how to set up their own channel; reach a particular audience or just get more out of Facebook and Twitter will really enjoy it."
The specifics of the course? You'll learn...
~How to set up your own channel
~Practical development of your channel
~About the different styles of Vlog.
~How to utilise different platforms (Twitter, Periscope, Vimeo, Youtube).
~How to make the most of trends in Social Networking.
~The important of statistics and retention.
~How to maintain an online presence
~How to role out your channel and have an impact
Who's ready to move to Glasgow?